Gallop Through the Power Lines
It's getting colder... But I'm excited for this.
I'm finally done pet sitting and as I always say, I love the animals, but I really miss cuddling with my own kids. Mitch hasn't left my side since I sat my ass on the couch. Poor kitty needs more loves! Now if only he could do this: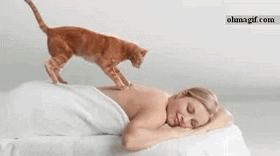 Is that weird?
I did get to the barn in time for a quick ride in the dark. Psh, who needs and indoor, we've gots lights! The resident little girl was playing with Chevy and watching... Unfortunately was climbing up and down the fence by the mounting block though which made me more nervous than B because last time, he spun around with his ears basically crossed looking at her (but running into a 4-wheeler and dirt bike is not an issue). I got on without an issue though thinking, dude you gotta get over it. We had a really nice ride which is exactly what I needed. Short, but just about perfect. He didn't try to come off the fence or rubber neck out of the turns. He listened quietly to my hands and legs so I was happy. Tried a new bit that is a little more Brantley contact friendly and apparently, he loves it. So far.
Yesterday we went out on our weekly trail ride and a sitting client's boarder came along with the ride. Both the girls came along, the BBlonde and Maddie-gurl, and Brantley made BFFs with Black Jack. I brought my camera but we were going along pretty steadily so I didn't get a chance to snap a few shots. Next time though! We did a lot of trotting, and then some cantering. I took them through the stream which everyone loved (Missing K), then we cantered through the field and into the trees which opened up to the power lines.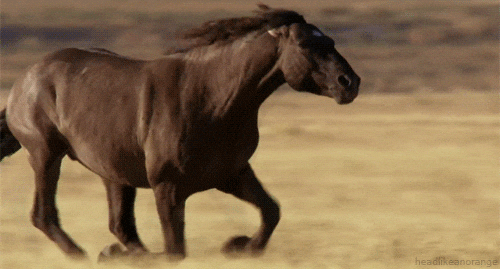 I've only walked the hills with him once before but he was being pretty good and I knew he wanted to rip... So we did. I thought that he'd slow up on the hills as usually. Nope... Apparently galloping downhill is a comfortable place now... For him at least. The BBlonde kept up while the other two slowed back. Once again I kept him sane even though he had so much more to give. When we finally reached the end I pulled up and he thought about blowing through the pressure, so I threatened with a one-rein stop and he decided against it. The others caught up and we walked them back through the lines and found the trail to take us back through the fields. We had a nice walk back, went over the bridges, waded down by the water, and headed up. My boy didn't even break a sweat.
To end... Here are some adorable pictures of Chevy and his girlfriend Cairo taken by Kate!
Now that's love.
Or is it this?
Well this is Chevy's "Oooh shit" face.